As he watched his mother battle cancer, Matt Miller of Greenwood, South Carolina never knew he would find himself in a similar battle. "I always remembered her saying 'I knew I had cancer. I just went to the doctor for my diagnosis,'" Miller said. "I didn't really understand what she was saying. until I know it for myself too."
In late 2019, Miller was diagnosed with stage two colorectal cancer. Shortly after, he underwent emergency surgery. "I was lucky enough to avoid chemotherapy and radiation, but was forced to accept surgery as the only option to remove the lump," Miller said.
This fall, his musical group, The Jake Bartley Band, will headline the LOWVELO Finish Line Block Party. This annual fundraising event will take place on Saturday, November 5, and 100% of funds raised by attendees will support vital cancer research at MUSC Hollings Cancer Center, the only National Cancer Institute (NCI)-designated cancer center in Caroline from the south. Participants can choose from four routes, the stationary bike, a virtual ride option or volunteering.
It's a special time for survivors to come together; for Miller, it gives him a chance to support vital cancer research after his own life-saving treatment.
"Without organizations like MUSC stepping up through LOWVELO and connecting the funding dots, we would still be in the stone age of cancer research and treatment development," Miller said. "LOWVELO is invaluable to those of us who struggle."
Hollings Director Raymond N. DuBois, MD, Ph.D., said this event brings survivors, the community, and Hollings researchers and clinicians together in a powerful way. "Cancer affects everyone in one way or another. And this event is an opportunity for us to celebrate the progress we are making and support the research that will also provide the cures of tomorrow," said DuBois. "It's so fun every year to see the enthusiasm of the people who support us. It inspires us to work harder.
An exciting addition to this year's event is a Hollings rally line. Three of the routes will begin at Brittlebank Park in Charleston and pass Hollings Cancer Center on Calhoun Street, while participants then proceed to and across the Ravenel Bridge and through some of the most scenic areas of the Lowcountry. Another addition is a rolling lane closure throughout downtown and across the Ravenel Bridge, providing more space for riders and minimizing the impact on local neighborhoods.
"Similar to hospitality in Charleston, there really is no road like the LOWVELO roads. They are so unique," ​​said Chris Aronhalt, President of Medalist Sports, who helps run the event. "LOWVELO's scenic and breathtaking routes take riders through historic downtown streets, across the famous Ravenel Bridge, through beautiful neighborhoods east of the Cooper River, into the Francis Marion National Forest and along great views of Sullivan's Island Beach and Isle of Palms.It's a mix of all the best the Lowcountry has to offer.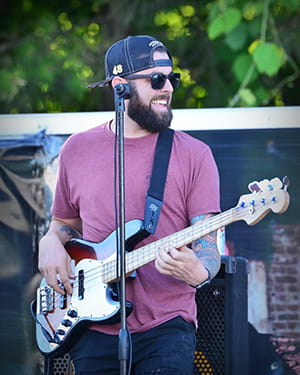 The LOWVELO fun begins this month with the annual Glow Blue Week, September 19-23, held on the MUSC campus. Hollings Cancer Center will be illuminated in blue all week. Registration for the ride will be free and the LOWVELO team will distribute fun gifts on campus. The week includes a special glow-in-the-dark stationary cycling class on Wednesday, September 21; participants can reserve their seats.
On Thursday, September 22, members of the LOWVELO team will be on MUSC Greenway with information, fun articles and a chance to ride Bucky the Mechanical Bull from 11 a.m. to 2 p.m. They will also be there from 9 p.m. to midnight.
On Friday, September 23, the second LOWVELO as a lifestyle learning lunch will take place. Attendees can join in person or online to hear from Sundar Balasubramanian, Ph.D., a world-renowned expert in yogic breathing and stress release. He will also be joined by a trainer from the wellness center who will teach mobility exercises.
On Friday, November 4, the day before the November 5 LOWVELO event, there will be a Pack Pickup Party at the Firefly Distillery. MUSC attendees have two opportunities to get their packages in Hollings on Nov. 3: 11 a.m. to 2 p.m. and 3 p.m. to 6 p.m.
No matter how people choose to participate, everyone involved is invited to join the block party at the finish line, complete with live music, food and fun to celebrate cancer survivors and honor loved ones lost to illness. This includes volunteers. It takes over 300 volunteers to make the event a success, which is why we need people for various positions, from keeping a rest area to event photography.
Miller said attendees can expect a diverse and entertaining show. He and the Jake Bartley Band will play everything from country to funk to dance and are excited to be part of the big block party LOWVELO. Miller knows how lucky he's been and offered some advice for others battling cancer.
"Surround yourself with others who have fought and won and don't be afraid to seek help from a counselor or therapist as well," he says. "Keep your head up! Just like me, you didn't ask to join the cancer club, but you're here now and part of a group of fighters who are all fiercely cheering you on to win.